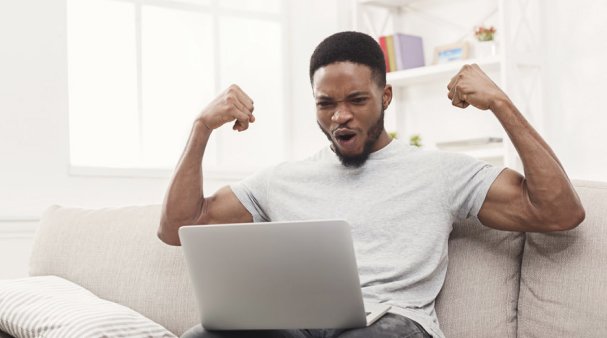 LottoStar (Pty) Ltd believes that wagering is an exciting form of entertainment which many people around the world enjoy as a valid part of their leisure activities. LottoStar (Pty) Ltd aims to provide its clients with "world's best" betting products and customer service to maximize the entertainment value of their sports wagering experience.

However, LottoStar (Pty) Ltd acknowledges the concern of governments and community groups regarding people for whom gambling goes beyond entertainment or leisure and becomes a financial or personal problem impacting upon not only the gambler but also family, friends and the wider community.
LottoStar (Pty) Ltd is committed to:
Implementation of policies which reduce the risk of problem gambling; Informing problem gamblers of opportunities to obtain assistance; Providing its sports wagering services in a socially responsible manner.

LottoStar (Pty) Ltd operates in accordance with policies which aim to assist potential problem gamblers to control their gambling.
Credit & Debit card security
LottoStar (Pty) Ltd, with the assistance of its bankers and payment gateway providers, uses advanced security measures to minimise fraudulent financial transactions.
Gambling by minors
Persons under the age of 18 years are not entitled to hold a betting account with LottoStar (Pty) Ltd. It is the responsibility of parents/guardians to monitor their children's internet activity; however LottoStar (Pty) Ltd takes all reasonable precautions against minors opening a betting account.

No person who has used a credit card to deposit funds to a LottoStar (Pty) Ltd betting account can withdraw funds from the account without first providing proof of identity (including age).
Client information and assistance
Ultimately, each person has a right to determine the level of gambling which is appropriate for their particular circumstances. However, LottoStar (Pty) Ltd is committed to assisting clients who feel they have a gambling problem or who display signs of problem gambling.

LottoStar (Pty) Ltd encourages clients to think about their gambling. The LottoStar (Pty) Ltd website contains a link to the National Responsible Gambling website which provides information, advice, self-help assistance and telephone contact information for counselling services provided by the NRGP.

National Responsible Gambling Programme Toll-Free Helpline: 0800 006 008
Counselling services
If you feel you have a gambling problem and would like assistance, the National Responsible Gambling Programme service can provide information, self-help advice, counselling and other services to assist you.

For information regarding these resources, please visit http://www.responsiblegambling.co.za/